Improving The Lives Of Those In Need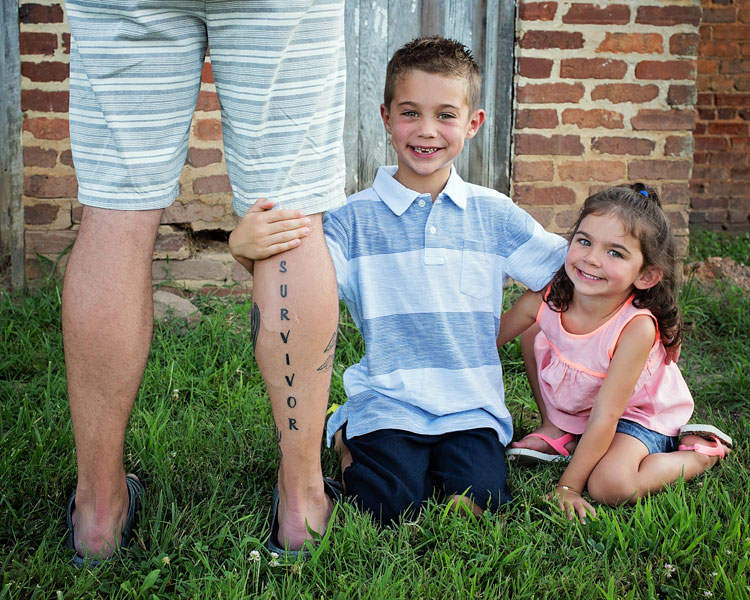 When you're fighting for your health, every day is a struggle. And, it's not just a struggle for the person with the medical problems. The entire family is affected. Appointments need to be kept. Bills need to be paid. Whether it's getting out of bed or wrestling with the growing medical bills, there are stressors everywhere. At Scott's Circle Of Love, we have a simple mission- provide relief wherever we can.
When Scott found out his cancer had returned and morphed into a rare type of cancer, he had just started a new job and wasn't eligible for the company insurance plan. The next 16 days were filled with ER visits and short hospital stays. In fact, every 5 weeks, Scott was hospitalized for a 5-day long treatment. Without insurance, his medical bills quickly topped over $400,000.
With 2 small children at home, down one income and a mountain of medical bills, it was easy to understand how there wasn't enough money to go around. When a loved one is facing severe medical issues, the entire family is under pressure every day. Even the smallest kindness can have the biggest impact. In fact, those small acts are often the biggest blessings and provide just enough to help keep hope alive in the entire family. This was how the idea of Scott's Circle Of Love was formed. It started with a GoFundMe page for one family and grew into a 501c3 charitable organization that has helped many families relieve some financial hardships during their fight with cancer.
What We Do
Our staff looks for those in need and explores ways to provide relief in effective ways. Some of the ways we help families dealing with a severely ill loved one include:
Paying a mortgage payment
Hiring a maid service for cancer fighters
Provided snacks for chemo rooms
Helped pay utility bills
Donated to charities like St. Jude & The Riley Foundation
Everyday, we're looking for new ways to help organize the families and various organizations to find ways to help in the fight against cancer. Whether it's helping fund research for some of the more rare cancers such as Choriocarcinoma or helping people with cancer pay their mortgage for one more month, we're looking for ways to make a difference.
Join us in our fight against one of the biggest killers mankind has ever known. Any donation is a blessing (and tax deductible for you).
Help us be a blessing to those who are fighting to survive against this awful disease.