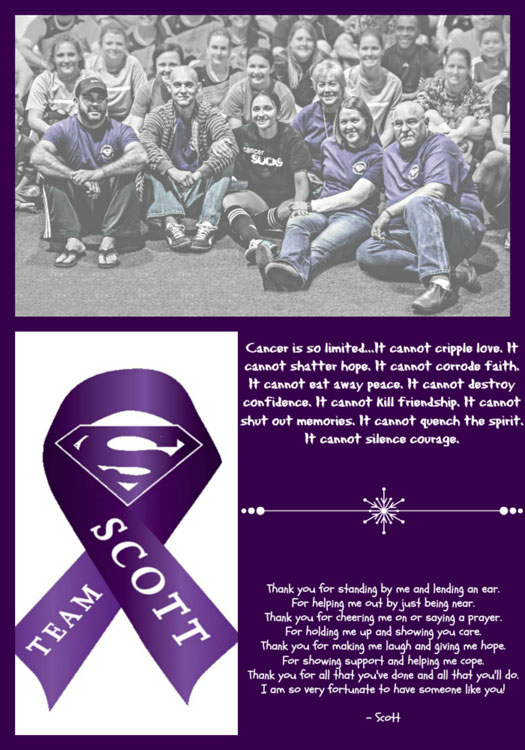 Our 501c3 nonprofit organization was started for Scott and our family when the cancer came back. It was just bad luck and bad timing, Scott had just quit a career with one company after 15 years and was only a few weeks into time with a new company. A time of no health insurance. A wife, a 4 year old and a 1 year old. This was not the way life was supposed to go. 
Having cancer a third time was scary enough, but no insurance?!? This was where Scott's Circle of Love grew uncontrollably. People from all over the country helped us stay on our feet. Bills were paid, gifts were sent, shirts and bracelets were made and sold… These were just the kind of positive reinforcements the family needed to keep fighting. 
So knowing how it made us feel, we want to do the same for others! Scott never gave up and we want to give other people reasons to fight with a smile. If no one else is there, we will be. Cancer continues to try and take our love away, but the Circle will keep bringing more!